Equipment for direct writing on wafers 晶元激光直写设备
Pattern generators are considered to be complex tools in manufacturing of semiconductor devices. High requirements to such equipment can be met only with the help of high-end technology.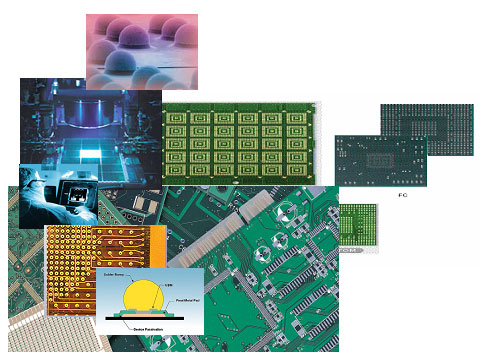 KBTEM-OMO has extensive experience in the development of opto-mechanical equipment. The model line of multichannel laser pattern generators for microelectronics built on the raster scan concept is characterized by exceptional functional features:
- direct writing on wafers (maskless optical lithography);
- overlay option;
- high throughput;
- process switch to mask writting mode.
The universality of such high-performance equipment makes it indispensable for scientific institutions and microelectronics manufacturers.
EM-5389 Multichannel laser pattern generator
EM-5289B Multichannel laser pattern generator
Equipment for wafer projection imaging 曝光机
Equipment for wafer projection imaging is of crucial importance for the mass production in order to decrease cost price of products, therefore the most important parameter of this class of equipment is high efficiency and operational characteristics providing high percent yield. It is completely automated equipment with machine vision systems, high-end software, reprogrammable loading devices.
Tools for proximity exposure and double-side lithography 双面光刻系统
EM-5026xx series and EM-5096 tools are intended for pattern alignment on photomasks and wafers (substrates) and further transfer of this pattern from mask to wafer through contact (proximity) exposure of wafer photoresistive layer.

Main features:
- wedge compensation and wafer thickness compensation without contact with the photomask;
- 3 coordinates (X, Y, Q) high precision wafer manipulator with coarse and fine alignment modes;
- ability to handle 0.2 mm to 0.8 mm wafers made of fragile materials (GaAs, LiNbO3) and rectangular substrates;
- built-in vibration protection unit;
- energy saving mode.
EM-5026B Double-side mask aligner
Wafer inspection equipment 晶片检测系统
The equipment enabling inspection processes is characterized by a large diversity and essentially differs in the degree of complexity: from simple visual inspection tools for mass production to the most complex automatic inspection and measurement systems which are used both in the R& D of new technologies and devices, as well as in the large-scale production.