MonoVista CRS+ Benefits
Deep UV to NIR wavelength range
Up to 4 integrated multi-line lasers plus port for large external lasers
Dual beam path for UV and VIS/NIR
Motorized Laser selection
Auto Alignment and calibration
High spectral resolution, i.e. FWHM < 0.2 cm @ 633 nm
Low frequency range down to +/- 10 cm with Ultra Narrow band notch filters
High frequency range up to 9.000 cm-1 (@ 532nm), useful for photo luminescence
Peltier and liquid nitrogen cooled detectors
Upright, inverted and dual microscopes
Stepper motor and piezo driven XYZ stages
Fast Raman Mapping
Heating/ cooling stages and Helium temperature Cryostats
Combined Raman and AFM
Motorized polarization optics
The Raman Microscope Systems from Spectroscopy&Imaging GmbH offer
new unmatched flexibility combined with easy handling.
We offer solutions with medium and highest spectral resolution instruments
performing best stray light rejection, needed for low-frequency Raman
spectroscopy.
The perfect instrument to be used as "working horse" and powerful
research tool as well.
MonoVista CRS+ Raman Microscopes
MonoVista CRS+ Raman Microscope systems from S&I are based on the
Olympus microscopesBX51WIand IX 71for upright and inverted setups.
The confocal Raman microscope offers a spatial resolution in the micron scale.
A software driven XYZstage enables automated 3D-mapping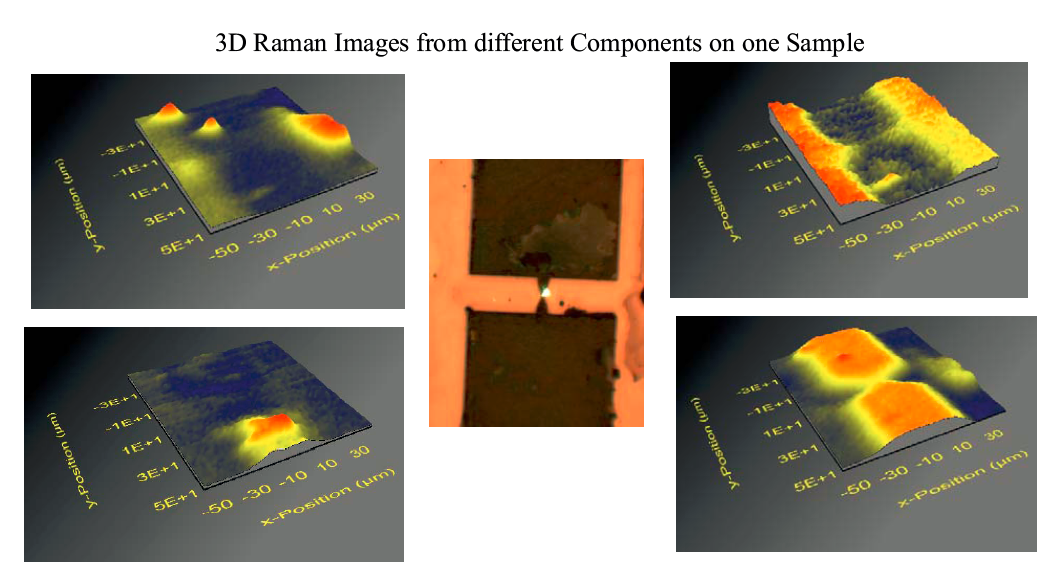 Microscope Benefits
Upright Olympus Microscopes BX51WI
Inverted Olympus Microscope IX71
Dual Microscope, consist of Upright and Inverted Microscope
Wide range of UV, VIS and NIR objectives
Objectives with long working distance
Motorized XYZ stages with resolution of less than 50 nm
Piezo XYZ stages with resolution of less than < 0.1 μm
Heating stages for up to 1500 °C
Heating and cooling stages for - 196°C to 600°C
Helium temperature Cryostats
Combined Raman and AFM with Nanonics and JPK Instruments
AFM systems
Laser safety class I option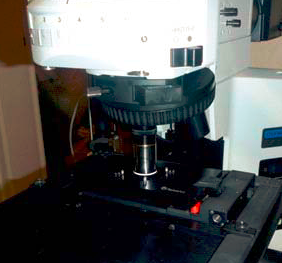 Software Features
Auto alignment for laser input and Raman signal
Wavelength and intensity calibration
Temperature control for heating-, cooling stages and cryostats
Raman mappingwith auto focus
Step by step and fast Raman mapping
Various Postprocessing routines
Fluorescence and background suppression
Spectra library module
AFM control